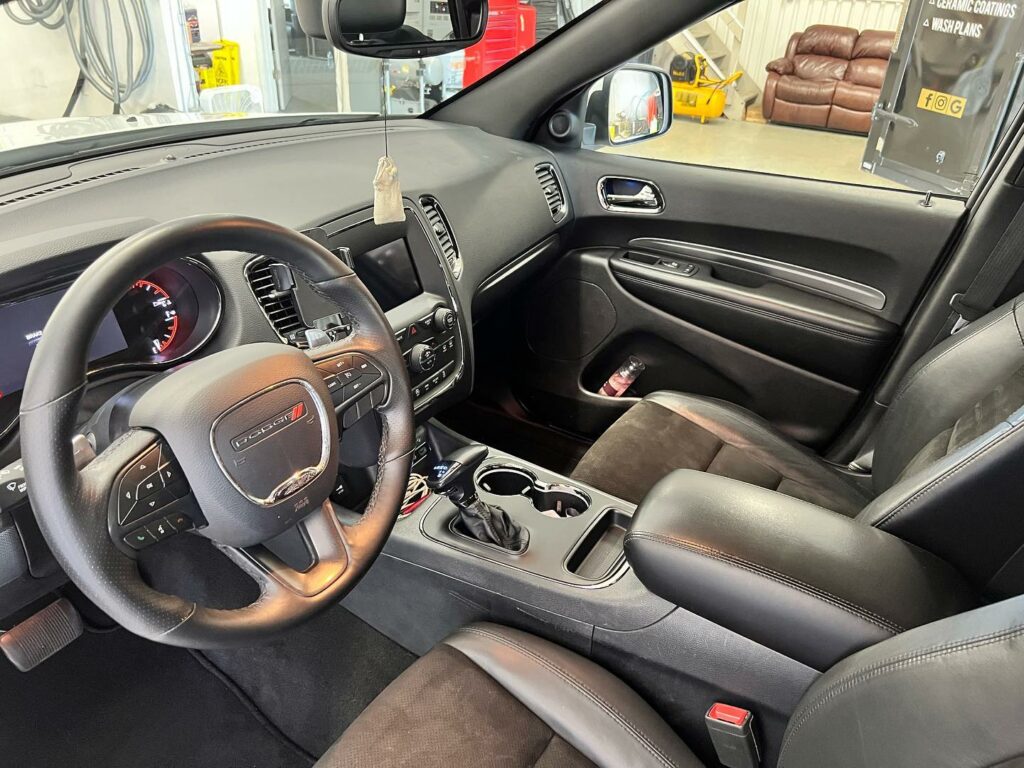 Unveiling the Essence of Interior Detailing with Cincy Detail LLC in Cincinnati, OH
When it comes to maintaining the impeccable appearance and comfort of your vehicle's interior, there's no substitute for professional interior detailing. Welcome to Cincy Detail LLC, your trusted partner in the pursuit of a rejuvenated car cabin experience. Operating in the vibrant city of Cincinnati, OH, Cincy Detail LLC stands as a beacon of excellence in the auto detailing industry, offering top-tier interior detailing services that elevate your driving environment to a whole new level of luxury.
At Cincy Detail LLC, we understand that your vehicle is more than just a means of transportation; it's a reflection of your personality and a sanctuary of comfort during your journeys. That's why our team of skilled detailing experts is dedicated to reviving the essence of your car's cabin, ensuring that every inch is meticulously cleaned, refreshed, and restored. With a commitment to delivering the highest standards of craftsmanship, we take pride in transforming your vehicle's interior into a haven of elegance and freshness.
The Art of Interior Detailing: An In-Depth Look
Step 1: Delving into the Depths of Cleaning
Interior detailing is an intricate process that involves a series of meticulously planned and executed steps. The journey begins with a thorough cleaning of every nook and cranny. From the headliner to the carpets, our team at Cincy Detail LLC employs specialized techniques and eco-friendly products to eliminate dust, dirt, and debris that accumulate over time.
Step 2: Upholstery Restoration and Carpet Care
Your car's seats and carpets are not just functional components; they're also prominent design elements. Our experts are well-versed in handling a variety of upholstery materials, from luxurious leather to comfortable fabric. Through a combination of vacuuming, steam cleaning, and conditioning, we breathe new life into your upholstery, leaving it soft, supple, and free from stains. Our carpet care regimen involves deep cleaning to eradicate even the most stubborn spots, ensuring a fresh and inviting ambiance.
Step 3: Luxurious Leather Treatment
Leather interiors exude sophistication, but they also require specialized care to maintain their luster. Cincy Detail LLC understands the nuances of leather treatment, employing premium products to cleanse, condition, and protect your leather surfaces. Our meticulous approach not only restores the natural beauty of your leather but also prolongs its lifespan.
Step 4: Dashboard Decadence
The dashboard is the focal point of your car's interior, and over time, it can accumulate dust, grime, and even UV damage. Our experts delicately clean and polish dashboard surfaces, ensuring that they gleam with a subtle elegance. We use non-greasy protectants to shield your dashboard from the sun's harmful rays, preventing cracking and fading.
Step 5: Beyond Clean: Air Quality Enhancement
Cincy Detail LLC takes your well-being seriously. That's why our interior detailing services go beyond aesthetics. We employ advanced techniques such as ozone treatment to eliminate odors, allergens, and bacteria, promoting a healthier cabin environment for you and your passengers.
Why Choose Cincy Detail LLC for Your Interior Detailing Needs
Unparalleled Expertise: Our detailing experts possess years of experience and stay updated with the latest techniques to provide you with unparalleled service quality.
Attention to Detail: We leave no corner untouched. Every surface, seam, and crevice is meticulously cleaned and rejuvenated, ensuring a truly comprehensive detailing experience.
Eco-Friendly Approach: Cincy Detail LLC is committed to environmental responsibility. We use eco-friendly products and techniques that are safe for you, your vehicle, and the planet.
Convenience and Flexibility: Operating in and around Cincinnati, OH, our services are designed to fit your schedule. We bring the detailing shop to your doorstep, saving you time and effort.
Dedication to Excellence: Our passion for perfection drives us to continuously exceed your expectations. Your satisfaction is our ultimate goal.
Contact Us: Experience the Difference with Cincy Detail LLC
For a transformative journey into the world of interior detailing, choose Cincy Detail LLC. Your vehicle deserves the best, and our commitment to excellence ensures that you'll enjoy a pristine, inviting, and luxurious cabin environment. Contact us at 513-399-5346 to schedule your appointment and let us unlock the true potential of your car's interior. Drive in comfort, drive in style – with Cincy Detail LLC.