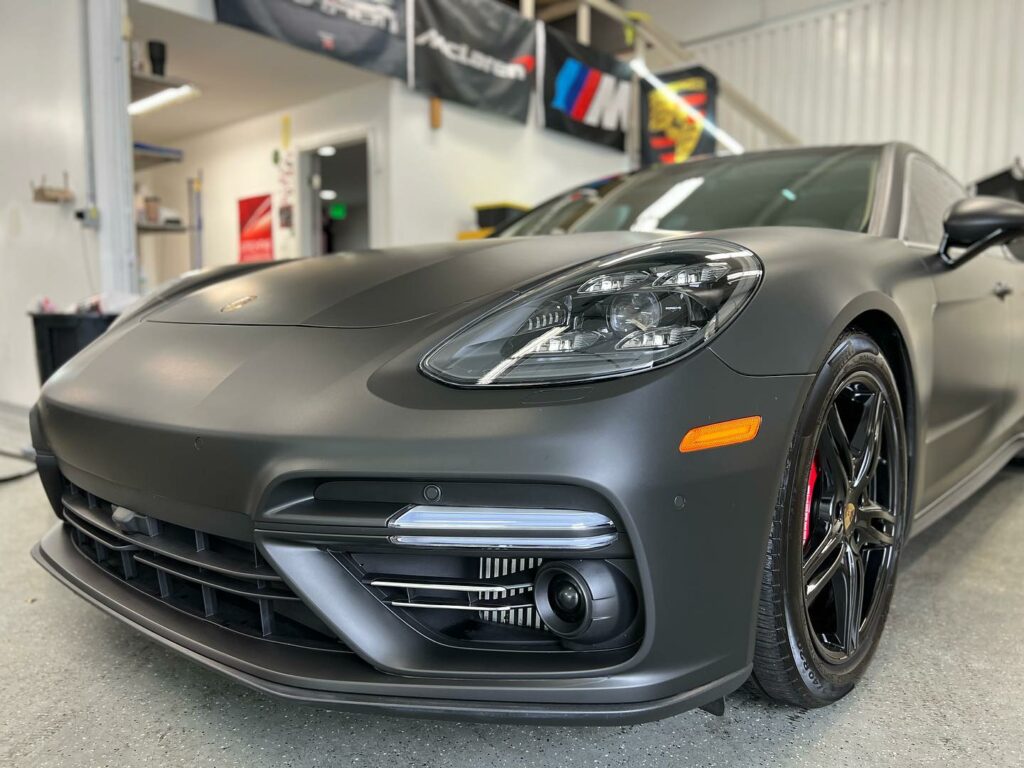 Introduction: The Intersection of Quality and Professionalism
In today's fast-paced business world, first impressions are everything. Whether you're running a fleet of delivery vans, maintaining executive vehicles, or offering company cars as employee perks, the cleanliness and presentation of those vehicles reflect on your company as a whole. Located in Cincinnati, OH, Cincy Detail LLC offers high-quality car detailing services that go beyond mere aesthetics to deliver cleanliness and hygiene. Here's why businesses in Cincinnati should make Cincy Detail LLC their first choice for car detailing services.
A Reputation for Quality and Reliability
Quality isn't just a buzzword at Cincy Detail LLC; it's the bedrock upon which all our services are built. We understand that businesses can't afford downtime or half-measures when it comes to maintaining their fleets or executive cars. That's why we offer a seamless and efficient detailing process that meets your stringent standards without disrupting your operations.
The skilled technicians at Cincy Detail LLC are trained in the latest cleaning technologies and methods. They use state-of-the-art equipment and eco-friendly cleaning solutions to ensure that your vehicles are not just clean, but hygienically so. In the current global landscape where hygiene is paramount, making sure your company cars are thoroughly cleaned and sanitized is not just good business sense, it's a public health obligation.
Eco-Friendly is Good Business
Sustainability is more than just a trendy topic; it's a business imperative. Companies that adopt sustainable practices are viewed more favorably by clients and partners, and it also has a positive impact on employee morale. Cincy Detail LLC takes eco-friendliness seriously, employing green cleaning agents and water-efficient technologies like steam cleaning.
By opting for our services, your business aligns itself with a partner that prioritizes environmental responsibility. This could be a powerful point of differentiation for your business in a crowded market, attracting clients who place value on corporate social responsibility.
Tailored Packages for Business Needs
No two businesses are alike, and at Cincy Detail LLC, we recognize the importance of flexibility and customization. Whether you require regular detailing services for a large fleet or need periodic servicing of executive vehicles, we offer tailored packages that suit your specific needs and budget.
Bulk pricing, priority scheduling, and after-hours services are just a few of the special provisions we have for our business clients. We aim to be your long-term partner in car detailing, offering a range of services that can be adjusted and scaled as your business grows.
Location, Location, Location
Based in Cincinnati, we are ideally positioned to serve local businesses. Proximity matters when you're managing operational logistics, and by choosing a local service provider, you reduce transit times, further minimize downtime, and have the convenience of quick, in-person consultations. We understand the Cincinnati market and its specific needs, making us not just a service provider but a business partner who can contribute to your local market insights.
Frequently Asked Questions: Cincy Detail LLC's Professional Car Detailing Services for Businesses
What Sets Cincy Detail LLC Apart From Other Car Detailing Services?
Cincy Detail LLC stands out in offering a perfect blend of quality, efficiency, and environmental consciousness. We understand the specific needs of business fleets and executive cars, offering tailored packages that are both budget-friendly and comprehensive. Additionally, our eco-friendly cleaning agents and water-efficient methods make us a responsible choice for companies looking to enhance their sustainability initiatives.
How Does Cincy Detail LLC Ensure Quality and Reliability?
Quality and reliability are cornerstones of our service model. Our team of highly skilled technicians undergo regular training on the latest in cleaning technologies and best practices. We use advanced equipment and eco-friendly products to deliver a clean that goes beyond surface-level, focusing on hygiene and overall vehicle health. Our streamlined operations are designed to minimize downtime for your fleet, ensuring that your business runs uninterrupted.
Can Businesses Benefit From Customized Car Detailing Packages?
Absolutely, we understand that each business has unique needs when it comes to fleet maintenance. That's why we offer flexible packages tailored to suit various requirements. From bulk pricing to priority scheduling and after-hours services, we make it convenient for businesses to keep their vehicles in top condition without breaking the bank.
Why Should Businesses Care About Eco-Friendly Car Detailing?
In today's business environment, sustainability is more than a buzzword; it's a necessity. Companies are increasingly held accountable for their environmental impact, and choosing eco-friendly vendors is a straightforward way to improve your sustainability profile. Our green cleaning methods and eco-friendly products align with corporate social responsibility goals, making you more attractive to customers, partners, and even employees who value environmental stewardship.
How Convenient is it for Cincinnati-Based Companies to Use Cincy Detail LLC?
Our location in Cincinnati, OH, offers unrivaled convenience for local businesses. Proximity is crucial when you're coordinating operations, and our central location reduces transit times and simplifies logistics. Additionally, being a local company gives us unique insights into the specific challenges and opportunities that Cincinnati-based businesses face, allowing us to serve you better.
Choosing Cincy Detail LLC for your car detailing needs is not just a decision for maintaining your fleet; it's a statement about your company's commitment to quality, efficiency, and sustainability. Partner with us and elevate your business on all these fronts.
Cinci Detail LLC — Your Partner in Excellence
Companies in Cincinnati looking for car detailing services need a partner who can offer reliability, quality, and customized solutions. Cinci Detail LLC ticks all these boxes and more. Our commitment to eco-friendly practices further elevates our services, allowing your business to not only have immaculate vehicles but also to contribute positively to the environment.
In a competitive business landscape, the small details often make a significant difference. Let Cinci Detail LLC handle those details for you, so you can focus on the bigger picture — running a successful business. Choose Cinci Detail LLC for your car detailing needs and make a statement about what your business stands for: quality, professionalism, and sustainability.
Contact Cincy Detail LLC today at 513-399-5346 to schedule an appointment and experience the art of car detailing like never before. Your car deserves nothing less than the expert care we provide, ensuring it remains a source of pride and joy for years to come.https://www.facebook.com/cincinnatidetailcompany/–