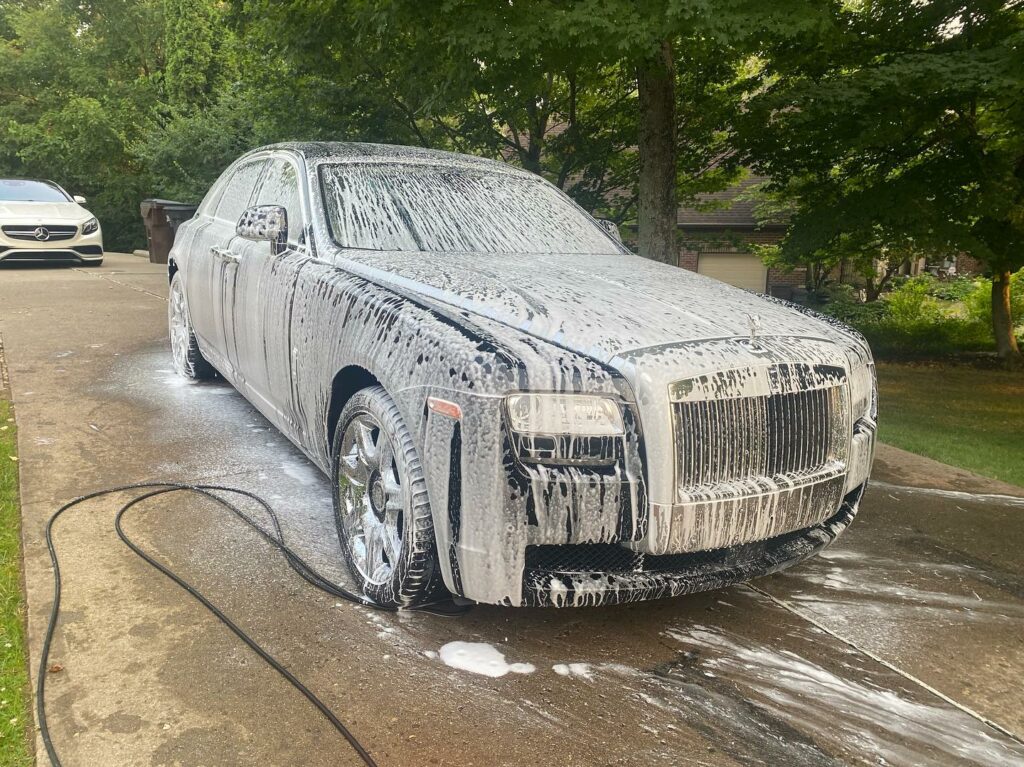 If you're a car enthusiast, a daily commuter, or someone who simply cherishes the beauty of their vehicle, you understand that a car's exterior is more than just a protective shell. It's a reflection of your personality, a statement of your style, and a canvas that tells a story of your journeys. However, the harsh realities of the road, weather, and time can often dull that once-vibrant shine. That's where Cincy Detail LLC comes in, serving the Greater Cincinnati, OH area with unparalleled professional auto detailing services. With a dedication to restoring your car's original luster and enhancing its appearance, Cincy Detail LLC is your trusted partner in bringing back the brilliance your vehicle deserves. For inquiries or appointments, don't hesitate to reach out at 513-399-5346.
Unveiling the Art of Exterior Detailing
The Essence of Exterior Detailing
The concept of exterior detailing goes far beyond a mere car wash. It's a meticulous and comprehensive process that aims to rejuvenate every inch of your vehicle's exterior. From the sleek contours of the body to the sparkling clarity of the windows, every detail matters. At Cincy Detail LLC, we understand that each car is unique, and its exterior detailing requirements can vary greatly. Our team of skilled professionals is trained to recognize these subtleties and cater to them, ensuring that your vehicle leaves our care looking like it just rolled off the assembly line.
A Symphony of Steps: The Exterior Detailing Process
Step 1: Thorough Washing
The journey to a stunning exterior begins with a thorough yet gentle hand wash. This process eliminates the initial layer of dirt, grime, and contaminants that have settled on your car's surface. Using specialized pH-balanced solutions, our experts ensure that your vehicle is cleansed without compromising its delicate paintwork.
Step 2: Decontamination and Clay Bar Treatment
The road is full of unseen enemies that can mar your car's finish. Tar spots, tree sap, and industrial fallout are just a few examples. Our skilled technicians employ a meticulous decontamination process, including the use of a clay bar, to gently remove these stubborn contaminants, leaving your paint smooth and receptive to further treatments.
Step 3: Paint Correction for Perfection
One of the key elements in our detailing process is paint correction. Over time, scratches, swirl marks, and minor imperfections can accumulate, dulling your car's shine. Our experts use cutting-edge techniques to carefully polish the paint, eliminating these imperfections and restoring a mirror-like finish that's sure to turn heads.
Step 4: The Elegance of Polishing
Polishing takes the process a step further, enhancing the paint's clarity and depth. Our team uses high-quality polishes to bring out the best in your car's color, ensuring that it stands out with vibrancy and allure.
Step 5: Sealant and Protection
To ensure the longevity of the newly restored finish, a protective sealant or wax is applied. This acts as a shield against environmental contaminants, UV rays, and the elements. At Cincy Detail LLC, we utilize premium products to provide your car with the best protection possible.
Step 6: Attention to Detail, Inside and Out
Exterior detailing isn't just about the paint. Our experts pay close attention to every detail, including chrome accents, trim, tires, and wheels. By addressing these elements, we ensure that your entire vehicle presents a unified and stunning appearance.
Elevate Your Car's Aesthetics and Value
The Benefits of Exterior Detailing
Beyond the aesthetic transformation, professional exterior detailing offers several advantages that extend the life and value of your vehicle. Regular detailing:
Preserves Your Investment: A well-maintained exterior can significantly increase your car's resale value. Potential buyers are more likely to be drawn to a vehicle that has been meticulously cared for.
Protects Against Environmental Damage: From harsh UV rays to corrosive pollutants, your car's exterior is exposed to various threats. Detailing provides a protective layer against these elements, preventing premature wear and tear.
Enhances Driving Experience: A clean and polished exterior isn't just about looks. Improved aerodynamics and reduced drag can contribute to better fuel efficiency and an overall smoother ride.
Boosts Confidence: Driving a car that gleams with perfection not only turns heads but also boosts your own confidence. After all, your vehicle is an extension of your personality.
Your Partner in Unveiling Brilliance
At Cincy Detail LLC, we're not just in the business of auto detailing; we're in the business of transformation. With a passion for perfection and a commitment to excellence, our team takes pride in every vehicle we touch. We understand that your car is more than just a machine – it's a part of your life's journey. That's why we go the extra mile to ensure that it shines with the brilliance it deserves.
Contact us at 513-399-5346 to schedule an appointment that your car won't forget. Whether you're in Cincinnati, OH, or the surrounding areas, we're here to bring back the sparkle to your ride. Your car's journey to revival starts with us – Cincy Detail LLC, where every detail matters.