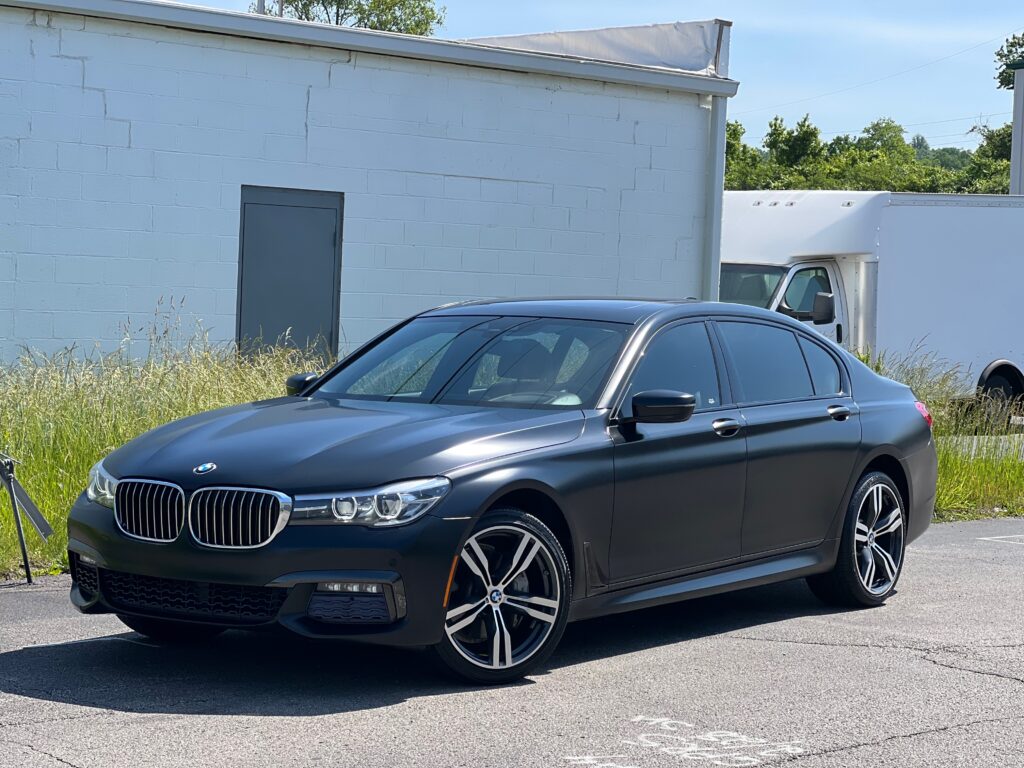 Introduction: First Impressions Matter in the Business World
In an era where brand image is everything, even the smallest details can make or break your business reputation. For companies based in Cincinnati, OH, this extends to the condition of your corporate vehicles, whether you operate a fleet of delivery vans or provide luxury cars for your executives. Enter Cincy Detail LLC, Cincinnati's leading car detailing service that combines quality, efficiency, and environmental stewardship into one unbeatable package. Here's why Cincy Detail LLC should be your go-to choice for car detailing.
Stand Apart with Unbeatable Quality and Reliability
A clean, well-maintained vehicle isn't just an aesthetic choice; it speaks volumes about your commitment to excellence. At Cincy Detail LLC, quality and reliability are more than buzzwords—they are integral to our service offerings. Our skilled technicians use state-of-the-art equipment and premium, eco-friendly cleaning agents that meet and often exceed industry standards.
Additionally, we understand that downtime equates to lost revenue for businesses. That's why we offer expedited services to get your fleet back on the road as quickly as possible. And rest assured, speed doesn't compromise quality. Our meticulous attention to detail ensures your vehicles will be returned in pristine condition, every single time.
Sustainability: Good for You, Good for the Planet
These days, corporate social responsibility is more than a buzzword—it's a critical factor influencing client loyalty and even stock prices. One way to enhance your business's reputation is by aligning with vendors who share your commitment to sustainability. Cincy Detail LLC leads the pack in this regard.
Our car detailing services employ eco-friendly cleaning solutions, coupled with water-conservation methods, to deliver immaculate results while minimizing environmental impact. Aligning with us not only gives your business an edge in terms of quality but also in terms of corporate social responsibility—a win-win situation for any business looking to lead in today's competitive market.
Customized Solutions for Diverse Business Needs
We recognize that no two businesses are the same, and neither are their car detailing needs. Whether you have a fleet of delivery vans or a line of high-end executive cars, we provide bespoke packages to match your specific requirements. From bulk pricing options to flexible scheduling, we offer a range of business-friendly features that make managing your fleet's appearance hassle-free and cost-effective.
Strategic Advantage of Location and Local Knowledge
For Cincinnati-based companies, the advantages of partnering with a local vendor like Cincy Detail LLC cannot be overstated. Our location provides you with quick and easy access to our facilities, saving you time and, consequently, money. Our familiarity with the Cincinnati business landscape allows us to tailor our services to meet the unique challenges and opportunities that local businesses face, giving you an edge over competitors who might be working with out-of-state providers.
Frequently Asked Questions About Cincy Detail LLC's Car Detailing Services
What Makes Cincy Detail LLC the Go-To Choice for Car Detailing in Cincinnati?
Cincy Detail LLC prides itself on delivering exceptional quality, reliable service, and environmentally-friendly detailing options. Our highly-trained technicians use state-of-the-art equipment to provide a comprehensive clean that covers both interior and exterior detailing. For Cincinnati-based businesses, our local expertise offers an additional layer of convenience and customization.
How Does Cincy Detail LLC Ensure Quality in Detailing Services?
Quality is at the heart of everything we do. Our car detailing processes are meticulously designed to ensure a deep clean, inside and out. By using premium, eco-friendly cleaning products and the latest techniques, we guarantee that your corporate fleet or executive vehicles will be returned in pristine condition.
Can Businesses Benefit from Customized Car Detailing Packages?
Absolutely, customization is a key part of our service offering. Recognizing that each business has unique needs, we offer tailored detailing packages that are both flexible and cost-effective. This includes bulk pricing options, flexible scheduling, and specialized services to meet your specific requirements.
What Steps Does Cincy Detail LLC Take to Be Environmentally Responsible?
Sustainability is integral to our business model. We use eco-friendly cleaning agents and adopt water-saving technologies to minimize our environmental footprint. By choosing our services, businesses can also demonstrate their commitment to corporate social responsibility, making them more appealing to environmentally-conscious clients and partners.
How Convenient Is It for Cincinnati-Based Companies to Partner with Cincy Detail LLC?
Our Cincinnati location offers unparalleled convenience for local businesses. Being locally-based allows us to provide quicker, more personalized services. We understand the specific needs and challenges of operating a business in Cincinnati, making us not just a service provider, but a strategic partner.
For businesses seeking a reliable, high-quality, and sustainable car detailing service, Cincy Detail LLC offers an unrivaled solution. Partner with us to elevate your brand and make a positive impact on your bottom line.
Conclusion: Your Partner for Success
In the crowded Cincinnati business landscape, setting yourself apart from your competitors is crucial for long-term success. Cincy Detail LLC offers a way to do just that. Our unrivaled commitment to quality, efficiency, and sustainability makes us the obvious choice for local businesses looking to elevate their brand through top-notch car detailing services.
In choosing Cincy Detail LLC, you're not just opting for a service; you're selecting a strategic partner committed to propelling your business to new heights. Make the smart choice today; let Cincy Detail LLC handle your car detailing needs and watch your brand shine both literally and figuratively.
Contact Cincy Detail LLC today at 513-399-5346 to schedule an appointment and experience the art of auto detailing like never before. Your car deserves nothing less than the expert care we provide, ensuring it remains a source of pride and joy for years to come.https://www.facebook.com/cincinnatidetailcompany/