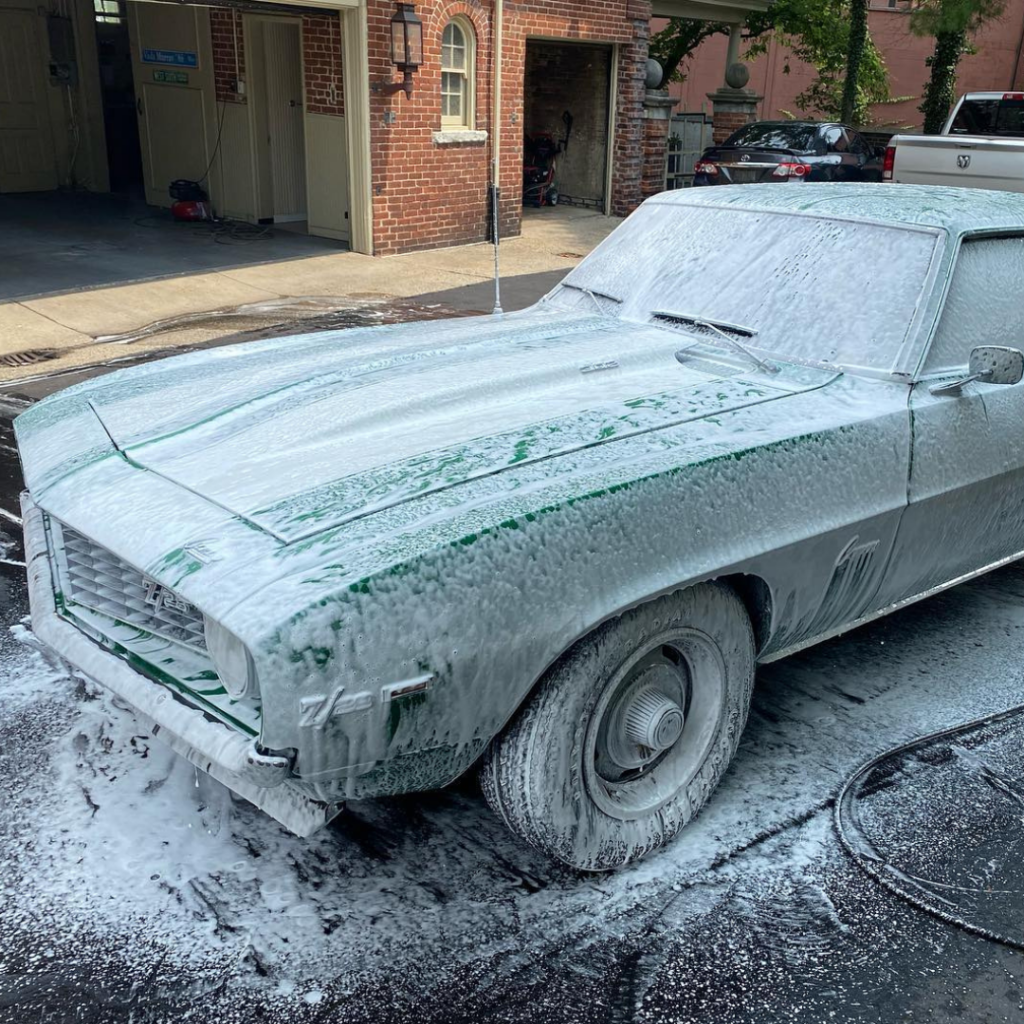 Cincinnati, Ohio, is home to many wonders: world-class museums, the Reds and Bengals, and yes, one of the most reliable names in the car detailing industry – Cincy Detail LLC. Located conveniently in the heart of the city, this establishment is the go-to spot for anyone looking to rejuvenate their vehicle's appearance and prolong its life. With a reputation for top-tier customer service, advanced technology, and impeccable attention to detail, Cincy Detail LLC stands out as a premier option for car detailing services in Cincinnati. In this blog, we'll delve deep into what makes their top three services stand out in a crowd of options.
Exterior Car Detailing
While many people focus on keeping the interior of their cars neat, they often overlook the significance of maintaining the exterior. At Cincy Detail LLC, exterior detailing is not merely a wash; it's an art form. Using a specialized combination of cleansers, waxes, and polishes, the skilled professionals ensure that your car not only shines like new but also receives a protective coat against weather elements.
But what truly distinguishes Cincy Detail LLC's exterior detailing service is the attention to detail. From tires and rims to door jambs and chrome trim, no part of your car's exterior escapes scrutiny. The experts employ multi-step processes that include hand washing, claying, polishing, and sealing, ultimately providing a level of service that is unparalleled in the Cincinnati area.
Interior Car Detailing
Have you ever stepped into a car and been immediately put off by the smell or the appearance of the interior? The quality of your car's interior can make or break the driving experience. At Cincy Detail LLC, the interior detailing service is designed to return your car's interior to a condition that rivals its original showroom quality. With services ranging from vacuuming to steam cleaning and stain removal, the interior detailing service is comprehensive.
Notably, Cincy Detail LLC uses eco-friendly cleaning products. With an ever-growing concern for the environment, the choice of green cleaning agents is not just responsible but also highly effective. These non-toxic products safely and effectively remove grime, dirt, and stubborn stains without damaging your car's interior or leaving behind harmful residues.
Why Choose Cincy Detail LLC?
The importance of car detailing should never be underestimated. It's not just about aesthetics; it's about prolonging the life of your vehicle, enhancing its resale value, and ensuring a safer and more enjoyable driving experience. But why choose Cincy Detail LLC for your car detailing in Cincinnati?
Firstly, their advanced technology and tools ensure that your vehicle is treated with the utmost precision. Additionally, customer service is a top priority. The dedicated team will address all your concerns and tailor the detailing services to meet your specific needs. Lastly, the company's wide array of services ensures that all aspects of car detailing are covered under one roof, making it a convenient one-stop-shop for all your car care needs.
Car Detailing FAQ: All Your Questions Answered
What is Car Detailing and How is it Different from a Car Wash?
Car detailing is a comprehensive cleaning and restoration process that aims to bring your vehicle back to its original condition. Unlike a traditional car wash, which often only tackles surface dirt and grime, car detailing goes much deeper. It involves both interior and exterior cleaning, polishing, and often minor repairs. A full detailing service includes procedures such as hand washing, waxing, tire cleaning, interior vacuuming, and steam cleaning, among other specialized services. The goal is not only to clean the vehicle but also to extend its life and improve its resale value.
Can Car Detailing Remove Stains and Odors?
Yes, a significant aspect of car detailing involves cleaning the interior of the vehicle, which often includes stain and odor removal. Specialists use a variety of techniques such as steam cleaning, fabric treatment, and special chemical cleaners designed for upholstery and carpeting. For odors, detailing can often remove the scent entirely, depending on its source. From pet smells to lingering smoke, a detailed interior cleaning can significantly improve the overall aroma inside your vehicle.
How Often Should I Get My Car Detailed?
The frequency with which you should have your car detailed depends on various factors such as how often the car is used, the conditions it's exposed to, and personal preference. However, a general recommendation is to get a full detailing service at least twice a year. Regular mini-details or specialized services (like an exterior polish after the winter season or an interior clean-up if you transport pets) can be scheduled as needed in between the full detailing appointments.
What Should I Look for When Choosing a Car Detailing Service?
When selecting a car detailing service, consider factors such as the range of services offered, customer reviews, pricing, and convenience. Make sure the service provider has experience with your type of vehicle and uses high-quality, eco-friendly products. Transparency in pricing and a solid reputation in customer service are also good indicators of a reliable detailing service. Always opt for a detailing service that offers comprehensive solutions, like Cincy Detail LLC in Cincinnati, OH, to ensure all your car care needs are met under one roof.
If you're in Cincinnati, OH, and looking for reliable, comprehensive car detailing services, Cincy Detail LLC is your ultimate destination. With exceptional skills in exterior, interior, and engine detailing, this establishment offers a trifecta of services that guarantees a pristine vehicle, inside and out. Experience a new level of auto care by booking an appointment today; your car will thank you for it.
Contact Cincy Detail LLC today at 513-399-5346 to schedule an appointment and experience the art of auto detailing like never before. Your car deserves nothing less than the expert care we provide, ensuring it remains a source of pride and joy for years to come.