Cincy Detail
Car Detailing In Cincinnati, OH
Cincinnati's Trusted Detailing Professionals
à LA Carte Services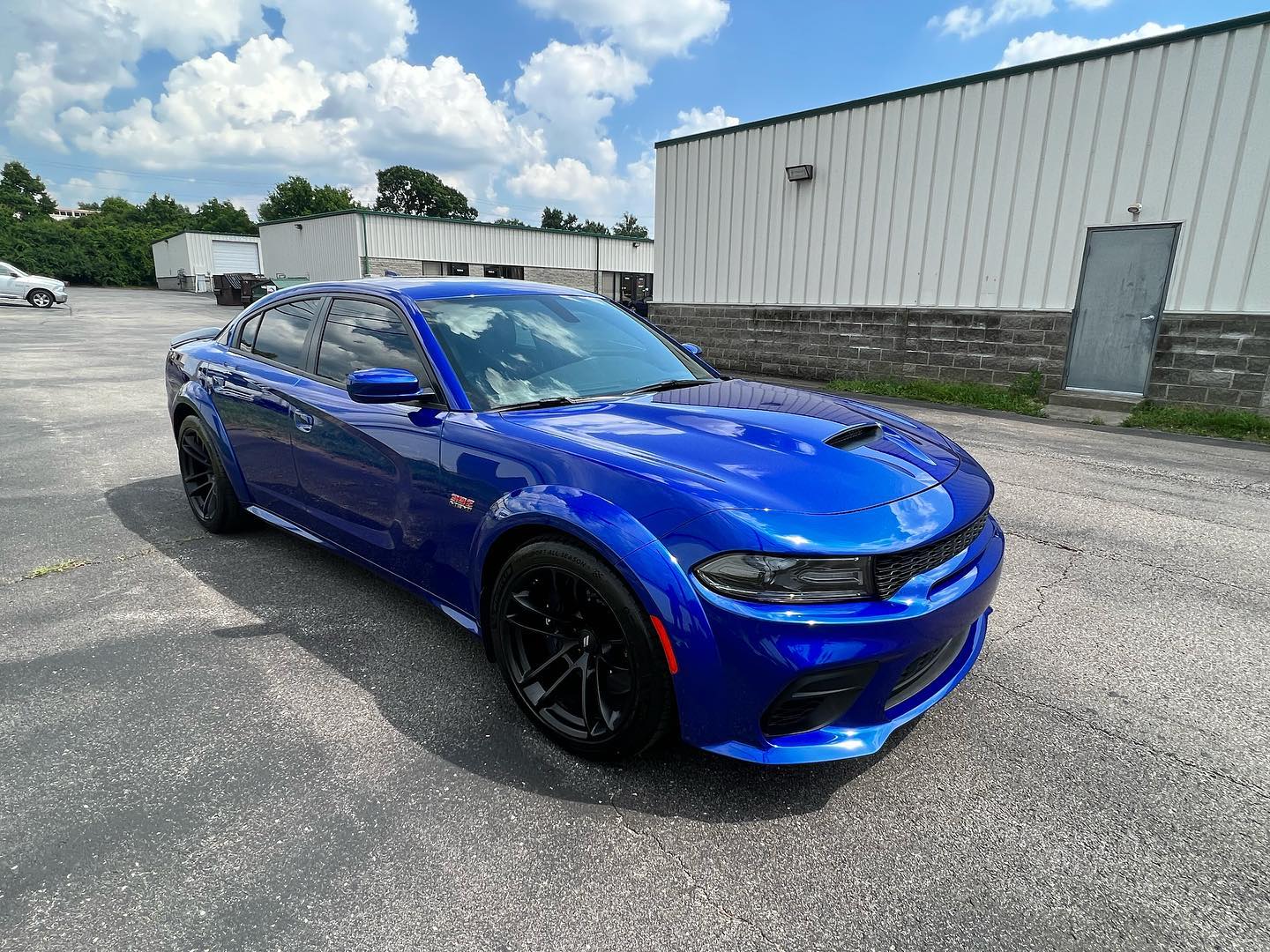 Price varies on job/vehicle (call)
Polish Chrome/Metal To Restore Original Luster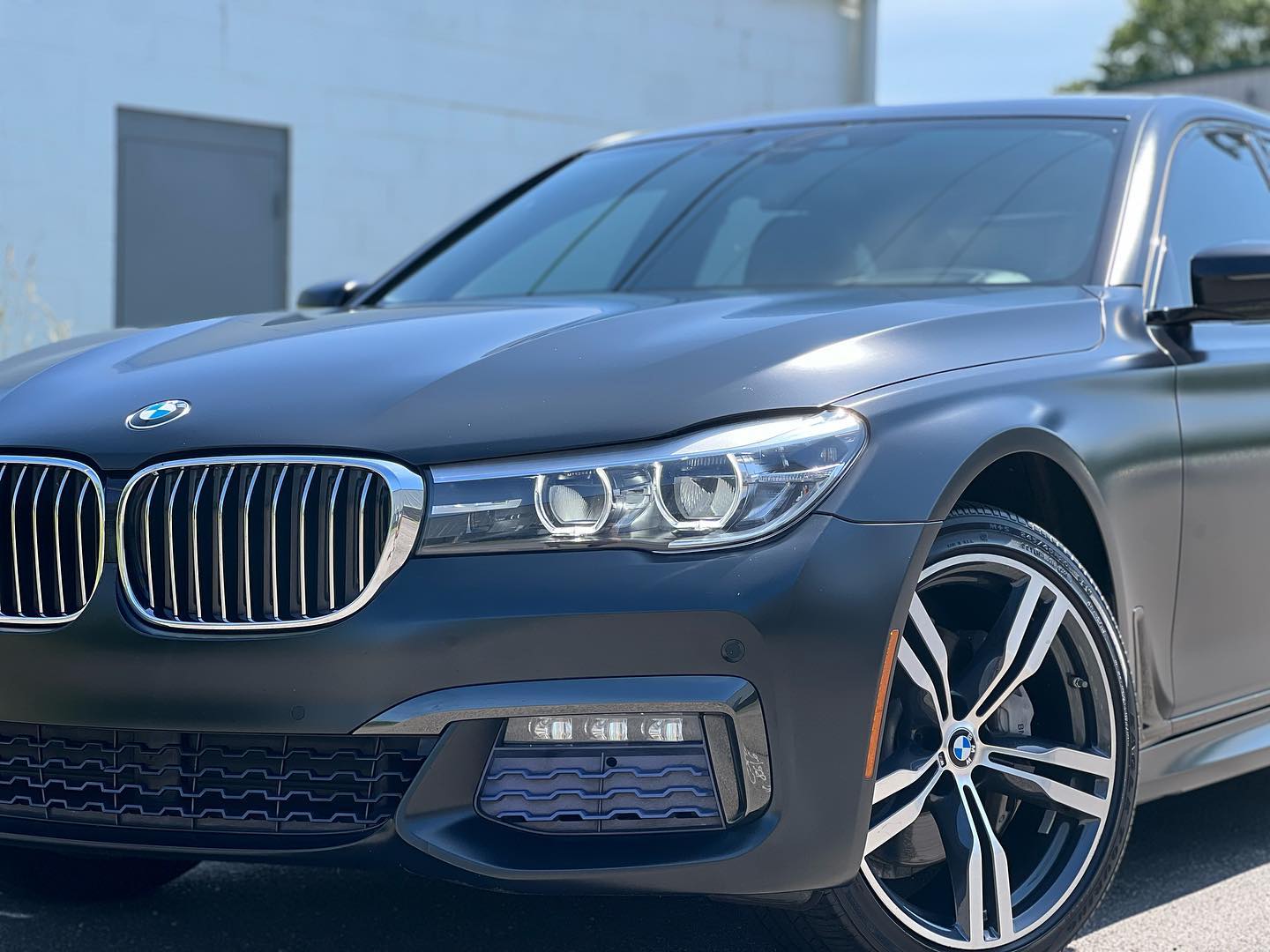 Wet Sand Headlights If Needed
Compound & Polish Headlights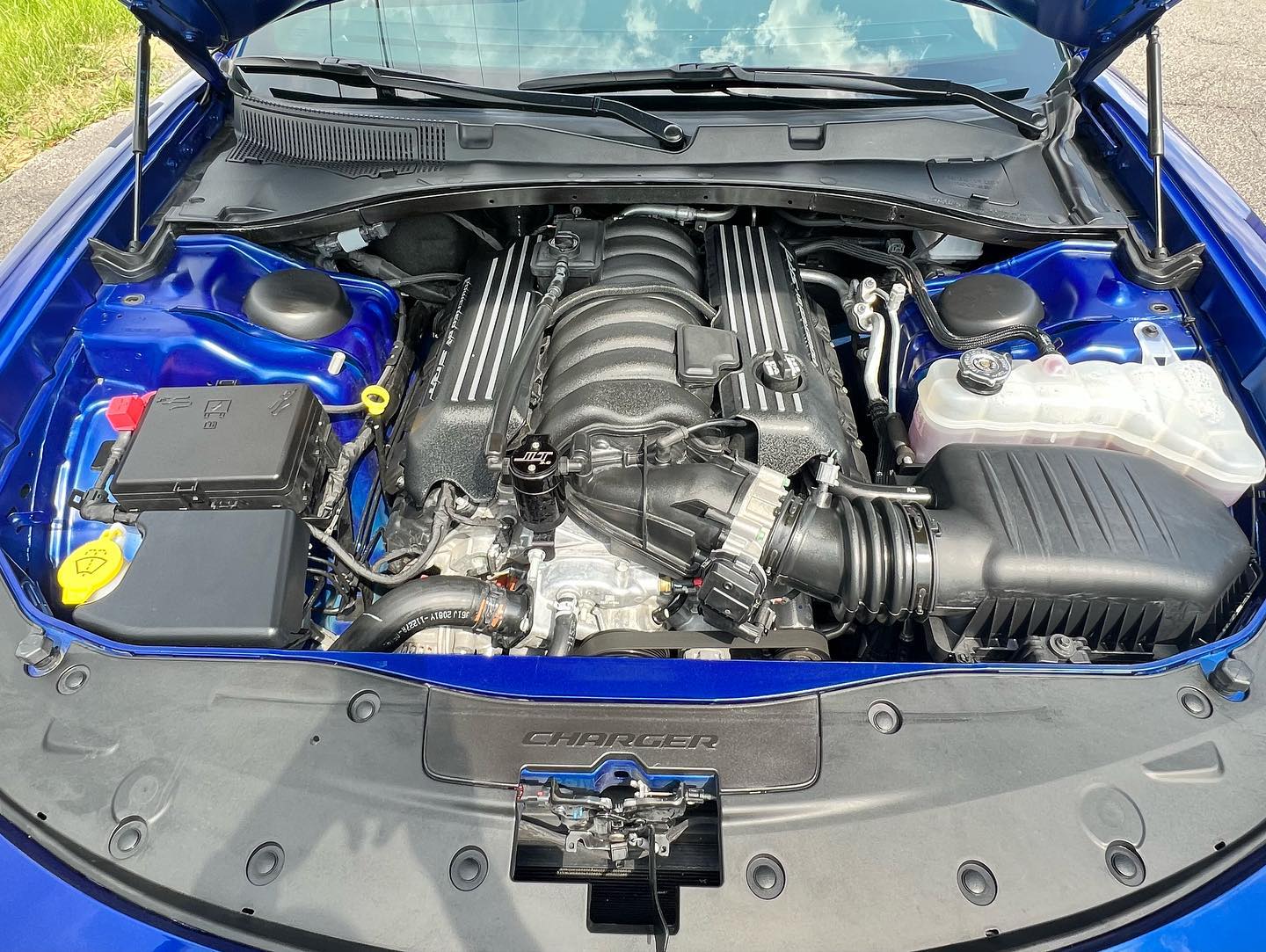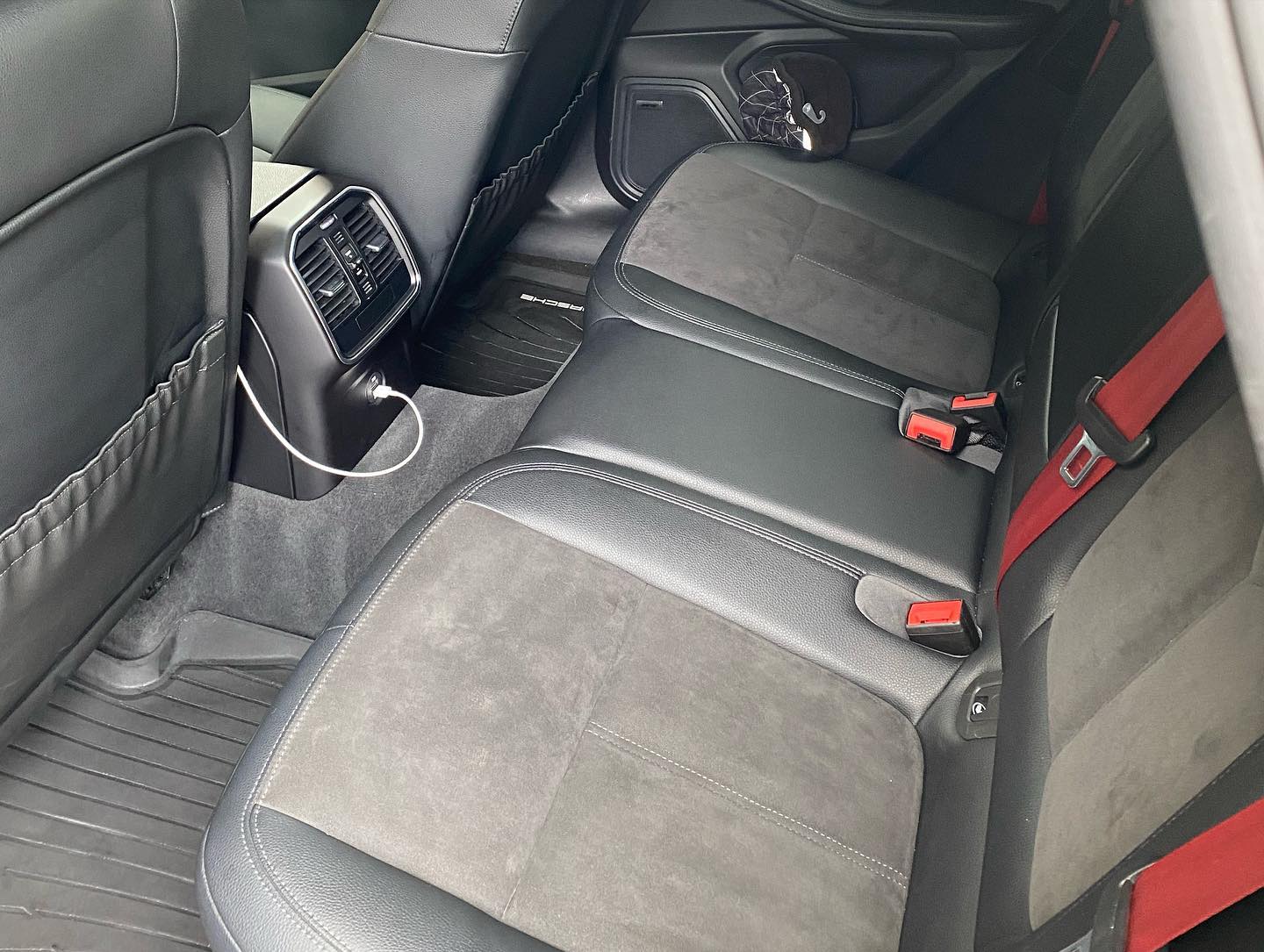 Shampoo/Extract All Vehicle Carpet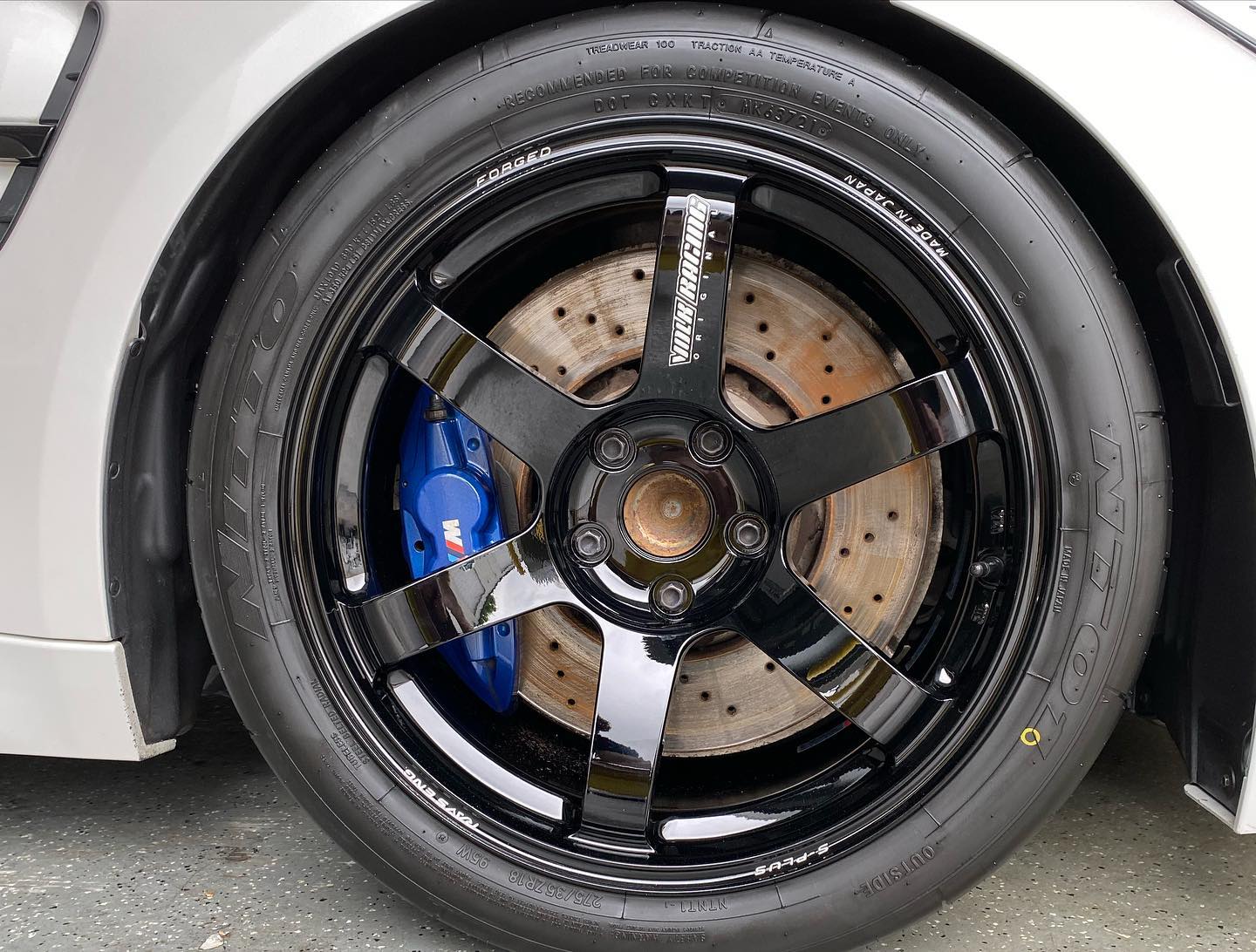 Price varies on job/vehicle (call)
Wheel Maintenance As Needed
See what our customers have to say about us
Testimonials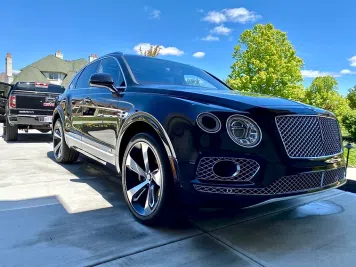 "Cincy Detail provided great service! Not only was the communication great but my car looked as good as the day I bought it. Thank you for stellar service!
Stacy D.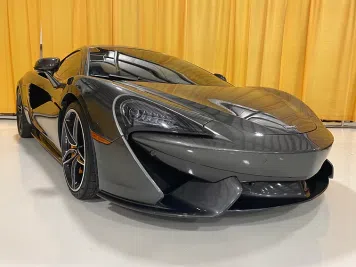 "I am astonished at this great service, would trust Zach with any of my cars."
Tarek S.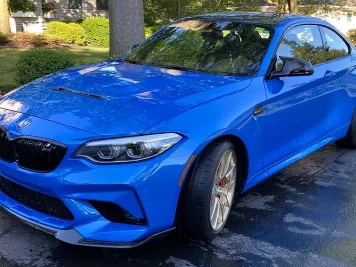 "Prompt arrival and excellent service. I definitely recommend this team for your high end cars."
Frank P.
Chrome Polish
Polishing chrome can drastically enhance the appearance of your vehicle by giving the metal parts a bright, mirror-like finish. It removes minor scratches, rust spots, and dullness that may accumulate over time, restoring the shine and providing a protective layer that reduces future tarnishing. It adds value to your vehicle, especially if you intend to sell or trade it in the future.
Headlight Restoration
Headlights can become yellow, foggy, or oxidized over time due to exposure to UV light and other environmental factors. This reduces visibility and can be dangerous when driving at night or in poor weather conditions. Restoring your headlights enhances road safety by improving illumination. Additionally, it uplifts the overall appearance of your car, increasing its market value.
Engine Bay Detail
A clean engine bay isn't just aesthetically pleasing, but it also helps in the early detection of mechanical issues such as leaks or corroded components that could cause expensive damage if left unchecked. It prevents dirt, dust, and grime buildup which can cause overheating. Plus, if you decide to sell your car, a clean engine bay can make it more appealing to potential buyers, demonstrating that you've taken good care of the vehicle.
Carpet Shampooing
Vehicles can accumulate dust, dirt, stains, and odors in their carpet over time. Carpet shampooing deep cleans these areas, removing stubborn stains and unwanted odors, and helps to maintain a healthy, hygienic environment inside your car. Regular carpet shampooing can extend the lifespan of your car's carpet and keep the interior looking and smelling fresh, making your driving experience more enjoyable.
Wheel Repair
Wheels take quite a beating from road debris, potholes, and curbs. Wheel repair services fix these damages, restoring the wheels' appearance and functionality. It can help ensure the longevity of your tires by maintaining the wheel's balance and alignment. Wheel repair can also improve your car's overall performance and safety on the road. If aesthetics matter to you, repaired and polished wheels greatly enhance the overall look of your vehicle.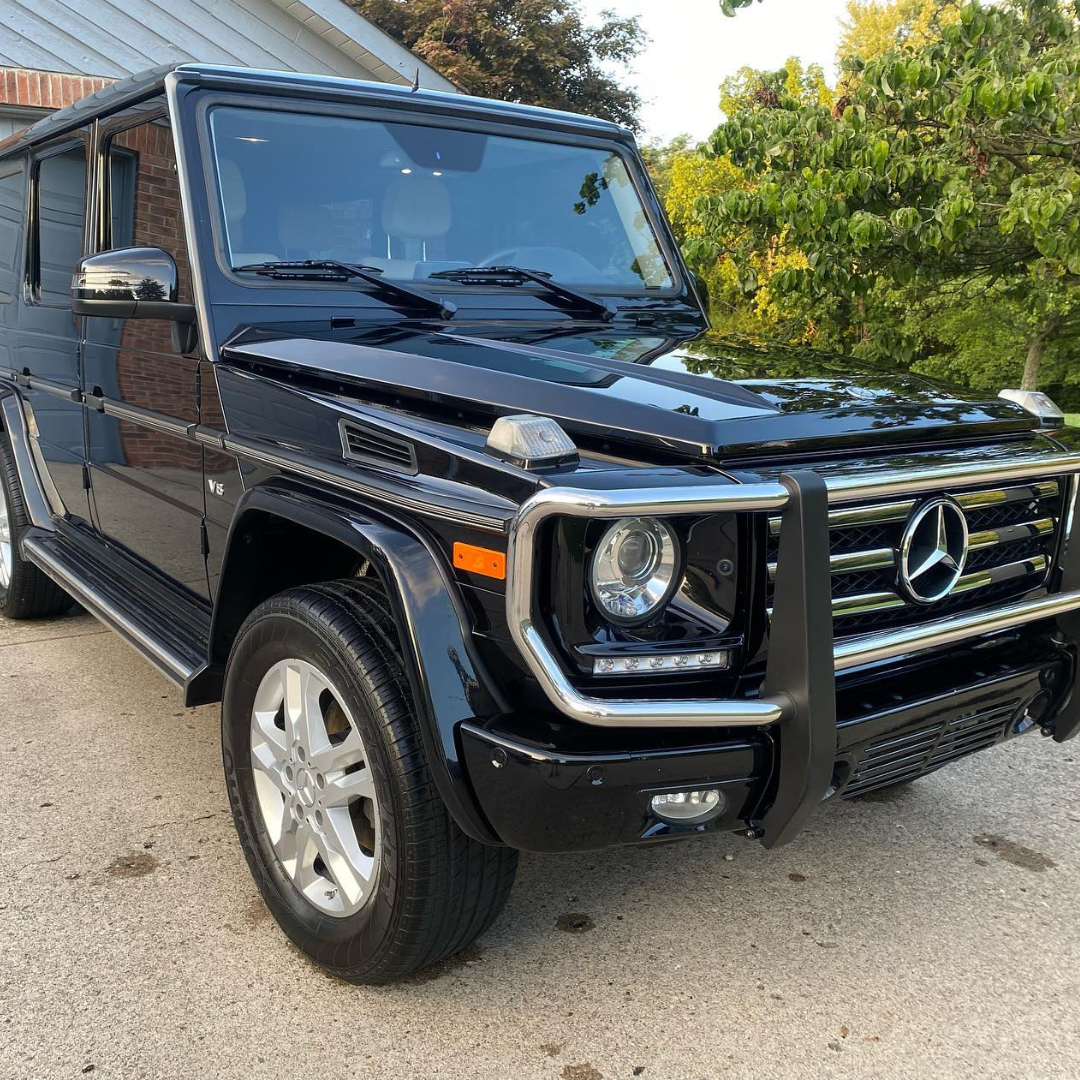 We Make Car Detailing Easy
Get In Touch
Contact us today to learn more about our services. You won't be disappointed!
Schedule An Appointment
We provide free estimates ensuring you get the most competitive price.
We Take Care Of You
Sit back and relax while we care for your cars cleaning needs.
When We Leave
You will be provided with a fresh, renewed and rejuvenated car.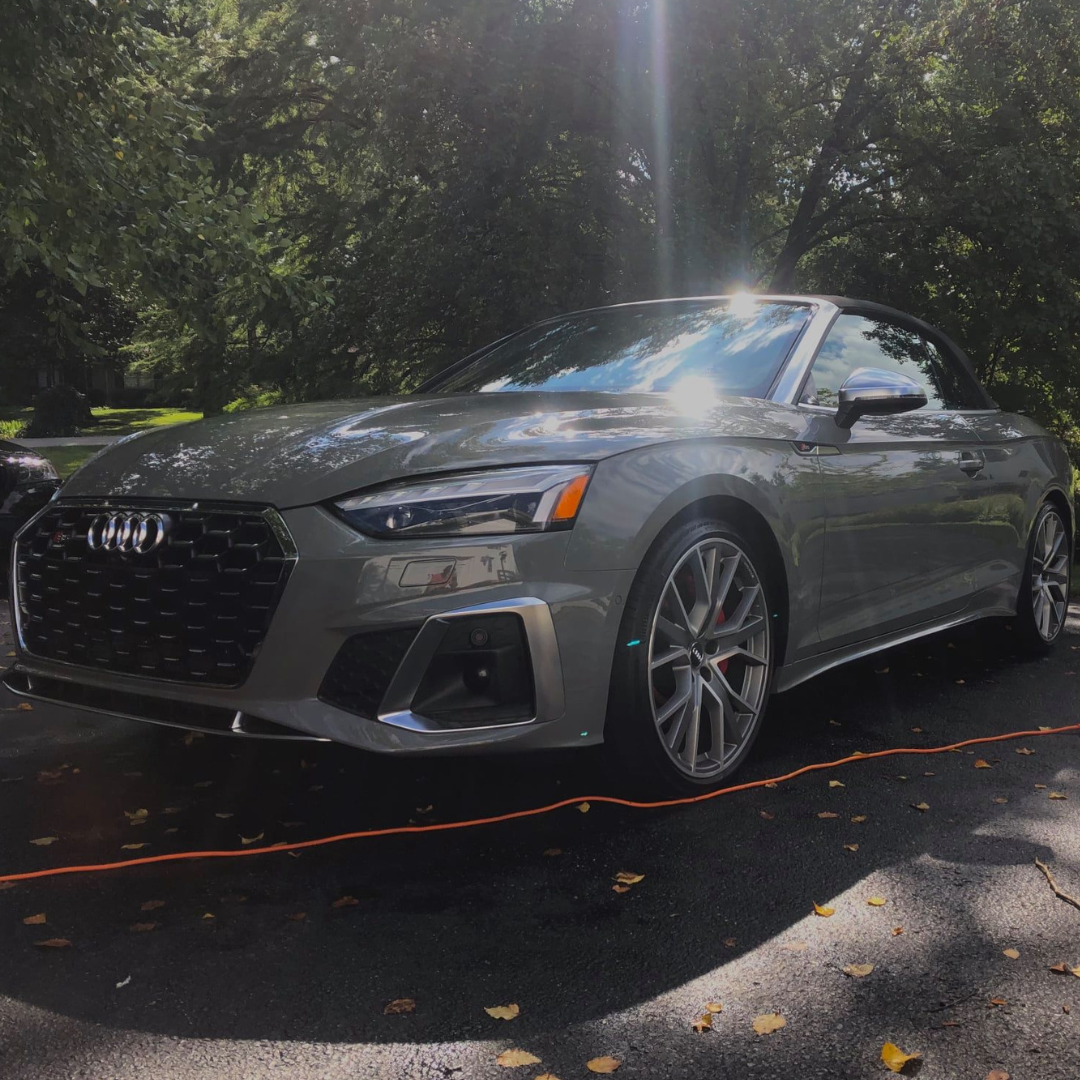 How often should I have my vehicle's chrome polished?
The frequency of chrome polishing depends on the environment and how you use your vehicle. However, generally, it is advisable to polish chrome every 3 to 6 months.
Can headlight restoration improve the brightness of my headlights?
Yes, by removing the foggy, yellowed layer on the headlights, the illumination is improved significantly.
Is engine bay detailing safe for my car's engine?
When performed by a professional, engine bay detailing is completely safe for your engine. They know what components to avoid or protect during the cleaning process.
Will carpet shampooing remove all stains?
While carpet shampooing is highly effective at removing most stains, some very old or deep-set stains may not be completely removable.
Can all types of wheel damage be repaired?
Most common types of wheel damage, such as curb rash, minor dents, and scratches, can be repaired. However, more severe damage may require wheel replacement.
What Makes Cincy Detail The Best In Cincinnati, OH?
Long-lasting Vehicle Appearance
With their advanced exterior detailing techniques and premium coatings, Cincy Detail can give your vehicle a sleek and stylish finish that lasts, ensuring your ride always looks its best
Convenience and Trustworthy Service
Cincy Detail provides a mobile detailing service, which means they can come to your location to detail your vehicle. This offers convenience and saves you time. Moreover, their exceptional customer service and transparent pricing can give you peace of mind.
We Only Deliver The Best!
Chrome Polishing In Cincinnati, OH
The allure of gleaming chrome on a vehicle – it's more than just an aesthetic choice; it's a reflection of the owner's taste and an embodiment of a car's personality. Over time, chrome can lose its luster due to oxidation, weather, and road conditions. This is where we come in, with our professional chrome polishing services, to restore the original shine and glamour of your vehicle.
At Cincy Detail, we offer a specialized chrome polishing service that transcends the typical cleaning routine. Our experienced technicians employ a meticulous step-by-step process to treat your vehicle's chrome parts. We begin by gently cleaning the surface to remove any dirt or grime that may interfere with the polishing process. Then we delicately buff out minor scratches and rust spots, restoring the pristine appearance of the chrome. The final step is the application of a high-quality chrome polish that not only enhances the shine but also forms a protective layer to guard against future tarnishing and oxidation.
As a locally owned and operated company, we pride ourselves on providing unparalleled services in Cincinnati, OH, meeting and often exceeding our clients' expectations. We comprehend that each vehicle is unique and deserves individual attention. Our team is highly skilled and trained to handle a wide range of vehicles, from classic models that require a delicate touch to more contemporary models that demand modern detailing techniques.
Our commitment is not just about providing an exceptional service; we aim to create a memorable experience. From the moment you step into our establishment, we ensure your needs are met promptly and professionally. We understand the importance of your time, and hence, we strive to deliver prompt services without compromising the quality of our work. Moreover, at Cincy Detail, we believe in using only the finest, professional-grade products that are safe and eco-friendly. Our chrome polish is specially formulated to restore the shine and gloss of your chrome parts without causing any harm to the surrounding painted surfaces.
When you choose our chrome polishing service, you're not just getting a temporary fix. You're investing in long-term care and protection for your vehicle. The polished surfaces are not only dazzling but are also more resilient to weather conditions, minimizing the need for frequent polishing.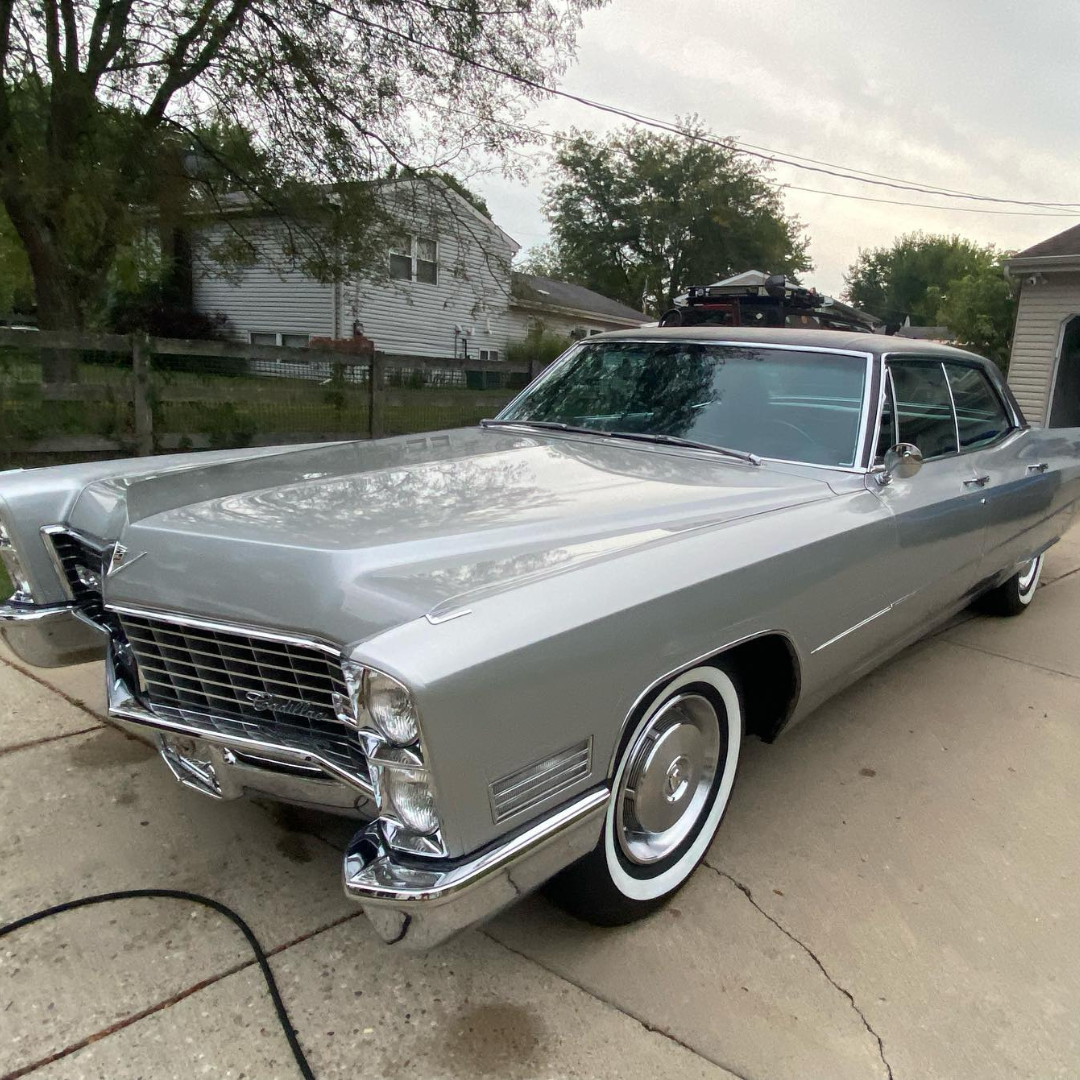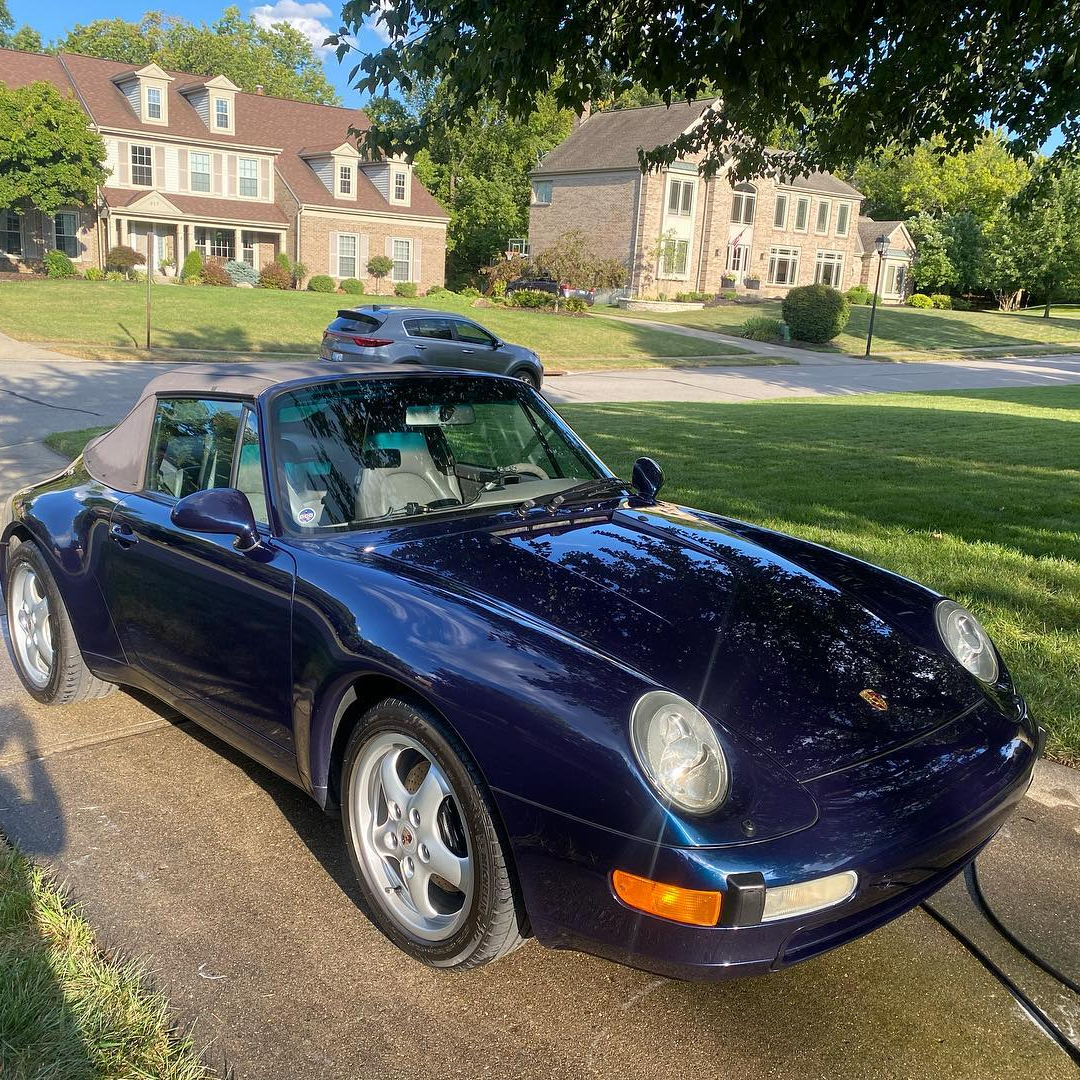 Headlight Restoration Provided By Cincy Detail
Based in Cincinnati, OH, we specialize in bringing clarity back to cloudy, yellowed, and oxidized headlights, thereby improving your vehicle's visibility and overall aesthetics. A car's headlights are its eyes on the road, and we are here to ensure they remain clear, bright, and functional.
At Cincy Detail, we understand that over time, the harsh elements of weather, road debris, and exposure to sunlight can cause your headlights to become foggy or discolored. This not only diminishes your vehicle's appearance but also significantly affects the light output, making it a potential safety hazard during night driving or adverse weather conditions. With our professional headlight restoration service, we can reverse these effects and restore your headlights to their original state.
Our team of experienced technicians utilizes a systematic and thorough process to restore your headlights. Starting with a comprehensive cleaning to remove grime and dirt, we then progress to a careful sanding process that eliminates the outermost layer of oxidation and discoloration. The next step involves polishing the headlights to a clear, smooth finish, followed by the application of a UV-protective sealant. This sealant acts as a barrier against future oxidation and discoloration, extending the longevity of your headlights' clarity.
At Cincy Detail, our commitment to delivering top-quality service does not end with our technical process. We pride ourselves on our exceptional customer service. From the moment you contact us, you become our top priority. We value your time and strive to provide efficient yet thorough services, getting you back on the road with restored headlights as quickly as possible.
Our headlight restoration service is more than just a cosmetic enhancement. It is a safety measure that directly contributes to your night vision and overall driving safety. With restored headlights, you'll enjoy greater illumination on the road, improving your reaction times to potential hazards.
We believe in using only the highest quality, eco-friendly products in our restoration process. This commitment to quality ensures that your headlights are not only restored to their original brightness but also protected for the future. You can drive away with confidence, knowing that your headlights have been professionally restored and are equipped to withstand the rigors of road and weather conditions.
Professional Engine Bay Detailing Company
We understand that while a car's exterior and interior cleanliness contribute significantly to its overall appeal, the engine bay's cleanliness is just as crucial, though often overlooked. Not only does a clean engine bay enhance the appearance of your vehicle, but it also plays a pivotal role in its performance and longevity.
At Cincy Detail, we are committed to providing comprehensive and top-notch engine bay detailing services. The engine bay, being the heart of your vehicle, deserves special care. Over time, it can accumulate grime, dirt, and debris, which can obscure leaks, corrode components, and potentially cause overheating. Our experienced and skilled technicians will meticulously clean your engine bay, removing unwanted residues and ensuring all components are clean and functioning as they should.
Our engine bay detailing process is thorough and efficient. We begin with a comprehensive assessment to understand your engine bay's condition and identify any potential issues. Following this, we use specialized tools and eco-friendly cleaning solutions to remove dirt, grease, and grime from all accessible parts. Attention to detail is crucial at this stage as we ensure no element is overlooked, from hoses and belts to the battery area. Once clean, we use a protective dressing that not only enhances the engine bay's appearance but also protects it from future dirt and grime build-up.
At Cincy Detail, we take immense pride in our customer-centric approach. From the moment you walk through our doors, your vehicle's care and your satisfaction become our primary concerns. We understand that each vehicle is unique, and so we tailor our services to meet your specific needs. We're not just about making your engine bay look new; we're about ensuring it's in the best possible condition for optimal performance.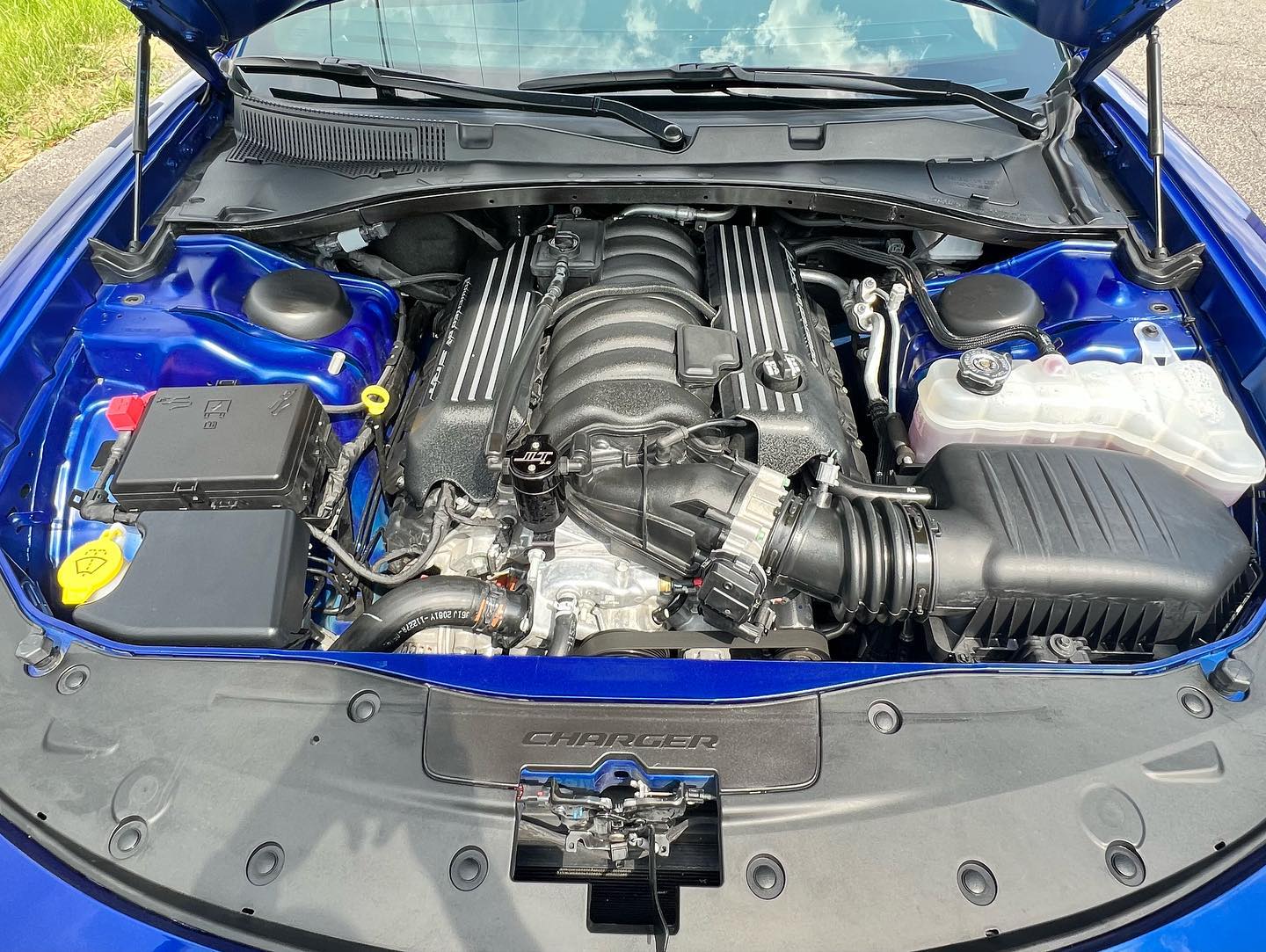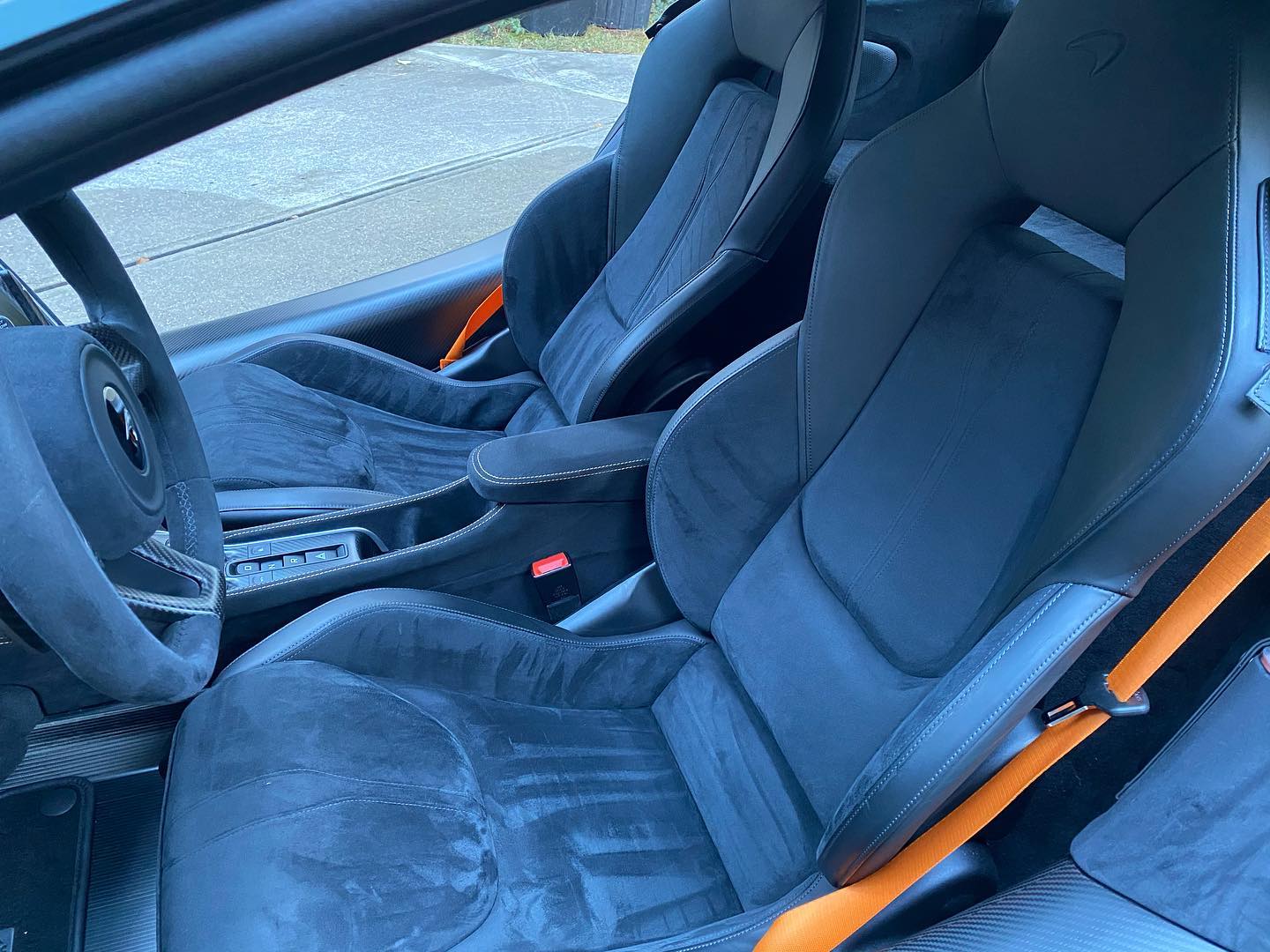 Carpet Shampooing Near Me
Everyday activities such as commuting, road trips, and even casual drives around town can take a toll on your vehicle's carpet, leading to an accumulation of dirt, stains, and unpleasant odors. At Cincy Detail, we are here to bring back the freshness and cleanliness of your vehicle's carpet through our professional carpet shampooing services.
Our team of dedicated and skilled professionals uses a deep-cleaning, methodical approach to rejuvenate your vehicle's carpets. We start with a thorough vacuuming process to remove loose dirt and debris. Then, we employ high-quality, eco-friendly shampooing solutions and advanced cleaning equipment to break down and extract stubborn dirt and stains embedded within the carpet fibers. Our process does not just clean the surface but penetrates deep into the carpet for a thorough, comprehensive cleaning. Finally, we condition the carpet to leave it looking and smelling fresh, restoring the comfort and cleanliness of your vehicle's interior.
At Cincy Detail, our commitment to excellent customer service extends beyond providing top-tier carpet shampooing services. We believe in fostering relationships with our clients based on trust and satisfaction. From the moment you entrust your vehicle to us, we treat it as our own, ensuring that the job is done right and with the utmost care and respect for your vehicle.
We take pride in using only premium, safe, and eco-friendly cleaning solutions that are gentle on your carpet but tough on dirt and grime. Our products do not leave any harmful residues or unpleasant smells, ensuring you can enjoy a fresh, clean, and safe driving environment.
Expert Wheel Repair In Cincinnati, OH
At Cincy Detail, we make it our mission to ensure that your wheels not only look their best but also perform at their optimum capacity.
Our skilled technicians offer a comprehensive range of wheel repair services, from repairing cosmetic damage to correcting alignment issues. We begin by thoroughly inspecting your wheels to assess the damage and determine the most appropriate course of action. Using advanced tools and techniques, we meticulously restore your wheels to their original condition, removing any blemishes and rectifying any imperfections that could affect your vehicle's handling or safety.
At Cincy Detail, we recognize that each wheel repair job is unique and requires a customized approach. This is why we ensure a personalized service, understanding your vehicle's specific needs and tailoring our methods accordingly. Whether your wheels are alloy, steel, or chrome, we have the expertise and equipment to provide top-tier repair services that restore them to their former glory.
Customer satisfaction is at the heart of everything we do. From the moment you entrust your vehicle to us, we aim to provide a seamless and stress-free experience. We understand the inconvenience of having your vehicle out of commission, so we work efficiently to complete your wheel repair as swiftly as possible without compromising on the quality of our work.
At Cincy Detail, we adhere to the highest standards, using only premium-quality, durable materials in our repairs. We take pride in our attention to detail and commitment to excellence, ensuring that every wheel repair job we undertake meets our stringent quality criteria. When you choose Cincy Detail for your wheel repair needs, you're choosing a service that marries expertise with quality, delivering results that stand the test of time.